Industry News News
Association of BC Forest Professionals hands out 17 achievement awards
February 10, 2022 By Association of BC Forest Professionals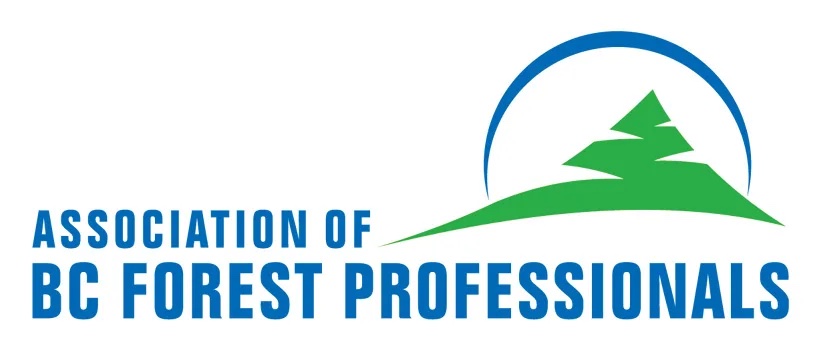 The Association of BC Forest Professionals (ABCFP) is recognizing 17 forest professionals with awards for their outstanding service and contributions to bettering the practice of forestry across the province in 2021.
"Peer recognition of a job well done or extended excellence over the course of a career is both humbling and meaningful to the forest professionals responsible for caring for one of B.C.'s most treasured resources," said Garnet Mierau, RPF, ABCFP president. "Through hard work, dedication, and working closely with local communities, these forest professionals are ensuring the sustainable management of B.C.'s forests for future generations."
The ABCFP awards are based on nominations submitted by other forest professionals. The winners were honoured at the ABCFP's 74th annual forestry conference and AGM, held virtually Feb. 2-4, 2022.
The Distinguished Forest Professional award recognizes ABCFP registrants for outstanding contributions to the profession and for furthering the association's principles. This year, the ABCFP recognized four Distinguished Forest Professionals:
Stephen Lorimer, RPF, of Ladysmith
Garry Mancell, LLB, RPF, of Vancouver
Peter Marshall, PhD, RPF, of North Vancouver
Ken Zielke, RPF, of West Vancouver.
The Professional Forester of the Year award recognizes an RPF for outstanding recent service to the profession of forestry and for furthering the principles of the ABCFP. This year's winner is Tawnya Collins, RPF, of Vernon for her work on wildfire protection.
The Forest Technologist of the Year award recognizes an RFT for outstanding recent service to the profession of forestry and for furthering the principles of the ABCFP. Maria Le Boeuf, RFT, of Campbell River is the 2021 winner of that award.
Cynthia Lu, MA, RPF, P.Ag., of Campbell River is the winner of the Forest Innovation Award.
Other award winners:
Jim Rodney Memorial Volunteer of the Year: Richard Cane, RPF, and John Neels, RPF, CPA,
CMA
Forest Engineering Award of Excellence (Engineers and Geoscientists of BC and ABCFP): Lee
Deslauriers, P.Eng, RPF.
ABCFP Honorary Membership: Bryce Bancroft, RPBio.;
BC Forest Professional Magazine Best Article: "Community Forest Perspectives and Engagement
in Wildfire Management," Kelsey Copes-Gerbitz, PhD, Sarah Dickson-Hoyle, Shannon
Hagerman, PhD; and Lori Daniels, PhD.
TD Insurance Meloche Monnex Valedictorian Award: Karli Ferrell, RFT, and Marie Vance, PhD,
RPF.
Visit abcfp.ca for a full description of all the awards and to see past winners.
---
Print this page