New Gear Harvesting New Gear
Barko names new forestry equipment product manager
Oct. 28, 2016 - Steve Talaga has been appointed product manager for forestry equipment manufacturer Barko Hydraulics, LLC, part of the Pettibone Heavy Equipment Group. In his new position, Talaga is responsible for product line development, market analysis, and general support and interaction with Barko dealers and customers.

October 28, 2016 By Barko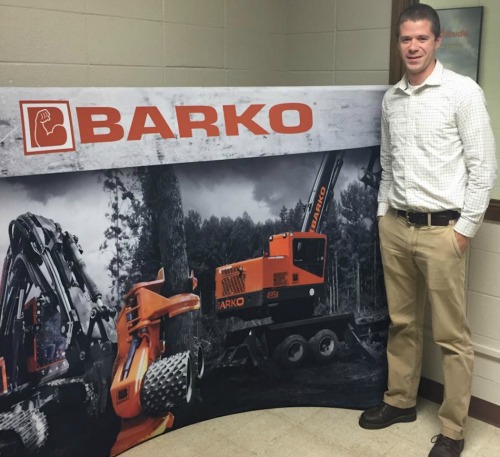 Prior to his new position, Talaga worked for sister company Pettibone/Traverse Lift, LLC for four and a half years, first as a service technician and then as a design engineer. Talaga has a bachelor of science degree in mechanical engineering technology from Michigan Technological University.
"I'm looking forward to getting to know our dealers and customer base better," said Talaga. "By listening to what they want out of a machine and what they like about our current product offerings, I believe that will help Barko continue to improve and grow in the coming years."
---
Barko Hydraulics, LLC is part of the Pettibone, LLC Heavy Equipment Group. Founded in 1963, Barko has consistently led the industry with innovative solutions to the forestry, scrap and construction markets, including industrial tractors, loaders, crawlers, harvesters, feller bunchers, forwarders and chippers. For more information, call 715-395-6700 or visit www.barko.com
---
Print this page