February 21, 2020 By FAE Group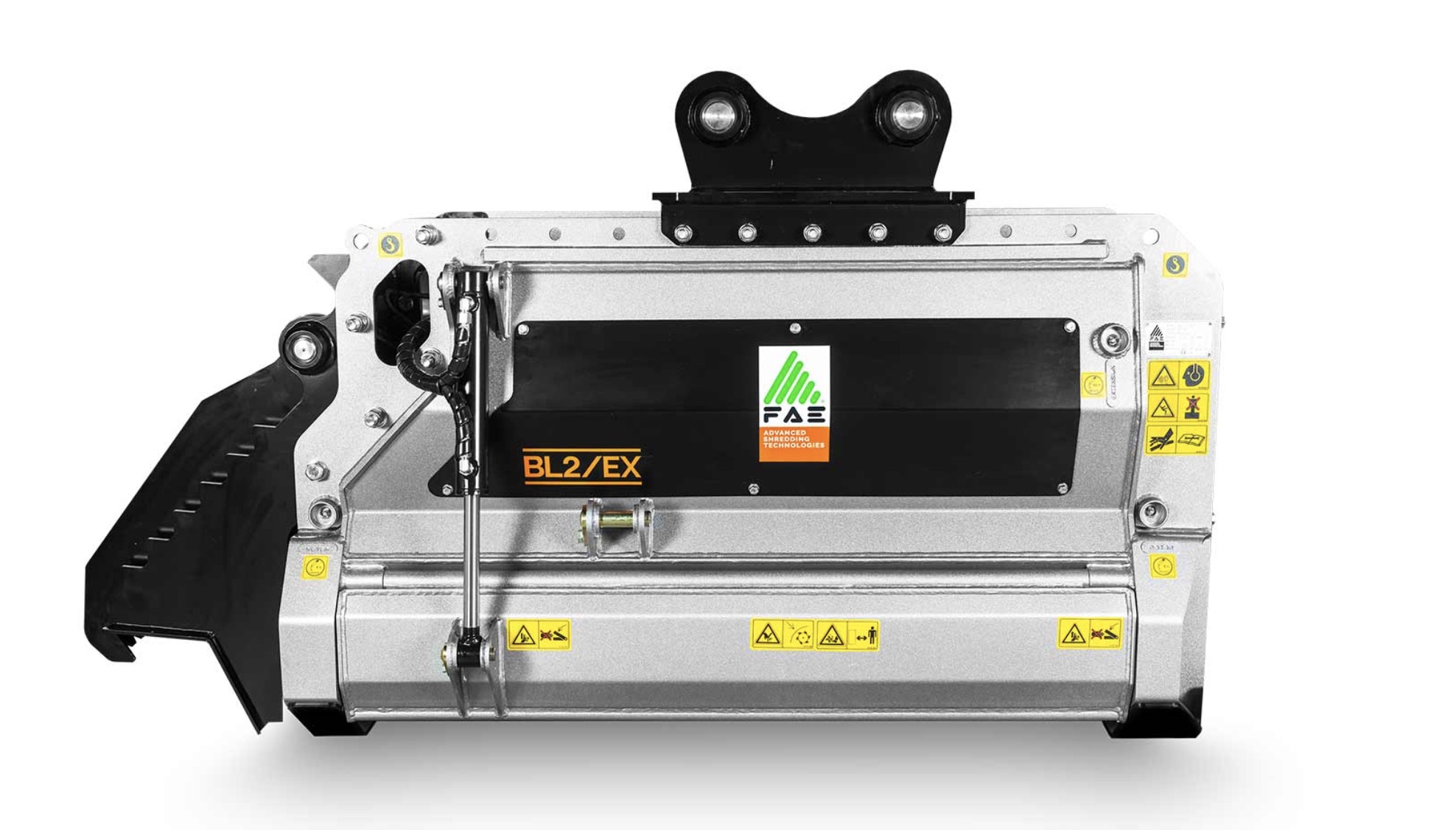 FAE has introduced two new machines to its land clearing offering.
The BL2/EX/VT mulcher, with an operating width of 100 cm and 125 cm, is designed for excavators from eight to 14 tons. Compact and power, with a rotor with bite limiter technology, it can mulch logs up to 15 cm in diameter. The rotor is equipped with special profiles in "hardox" wear-resistant steel. Fitted near the teeth, it limits the dept of action of blades, guaranteeing optimum power management and exceptional performance.
A variable torque hydraulic piston motor with automatic displacement significantly improves mulcher performance, increasing torque when the motor is under strain and minimizing rotor stalling conditions.
The new SCL/HY compact and power stump cutter is designed for the accurate and targeted removal of individual stumps from forests, parks, roadsides and riverbanks.
A piston engine (manually controlled variable displacement fitted with a 350-bar relief valve) and a flow control valve allow its use with various types of excavators featuring different oil flow rates. The disc rotor, which is attached to the ultralight and reinforced frame by screwed-on hubs, features type-L fixed teeth with tungsten carbide inserts. A single belt transmission enables the efficient management of operating loads, ensuring that machine components last longer.
Learn more at www.fae-group.com.
---
Print this page