May 24, 2018 - For the 22nd consecutive year, IKEA Canada co-workers will join Tree Canada to plant over 2,000 trees and shrubs in 17 communities across Canada as part of its ongoing commitment to sustainability and support for local communities.

May 24, 2018 By IKEA Canada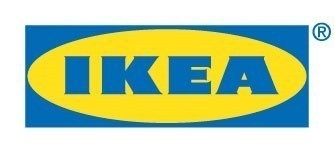 This year, IKEA co-workers will gather from coast to coast on Thursday, May 24 to plant more trees than ever, thanks to a growing co-worker base and strong internal enthusiasm for the initiative. Since the partnership began in 1996, IKEA Canada together with Tree Canada have planted over 51,000 trees to help green communities.
"Sustainability is at the core of our business practices and we're proud to partner with Tree Canada to help green our local communities," said Brendan Seale, sustainability manager at IKEA Canada. "Our co-workers are our best ambassadors for sustainability and are committed to giving back to our local communities and the environment."
The trees IKEA co-workers plant nationwide provide significant benefit to communities including reducing noise, cleaning air, preventing soil erosion, protecting wetlands, helping urban wildlife and biodiversity and creating beautiful shaded places for people to play and relax in their local community. This year, the trees planted will help to enhance the urban tree canopies in neighbourhoods near IKEA stores.
"Tree Canada is proud to be a partner with IKEA Canada, who consistently over the last 22 years have contributed significantly to providing green spaces for their local communities," said Michael Rosen, president of Tree Canada. "Together with Tree Canada, IKEA has worked hard to grow better places to live in neighbourhoods across the country."
This year IKEA Canada was named one of Canada's Greenest Employers for the 10th consecutive year for its commitment to sustainability including its continued partnership with Tree Canada.
---
Print this page