May 20, 2020 By John Deere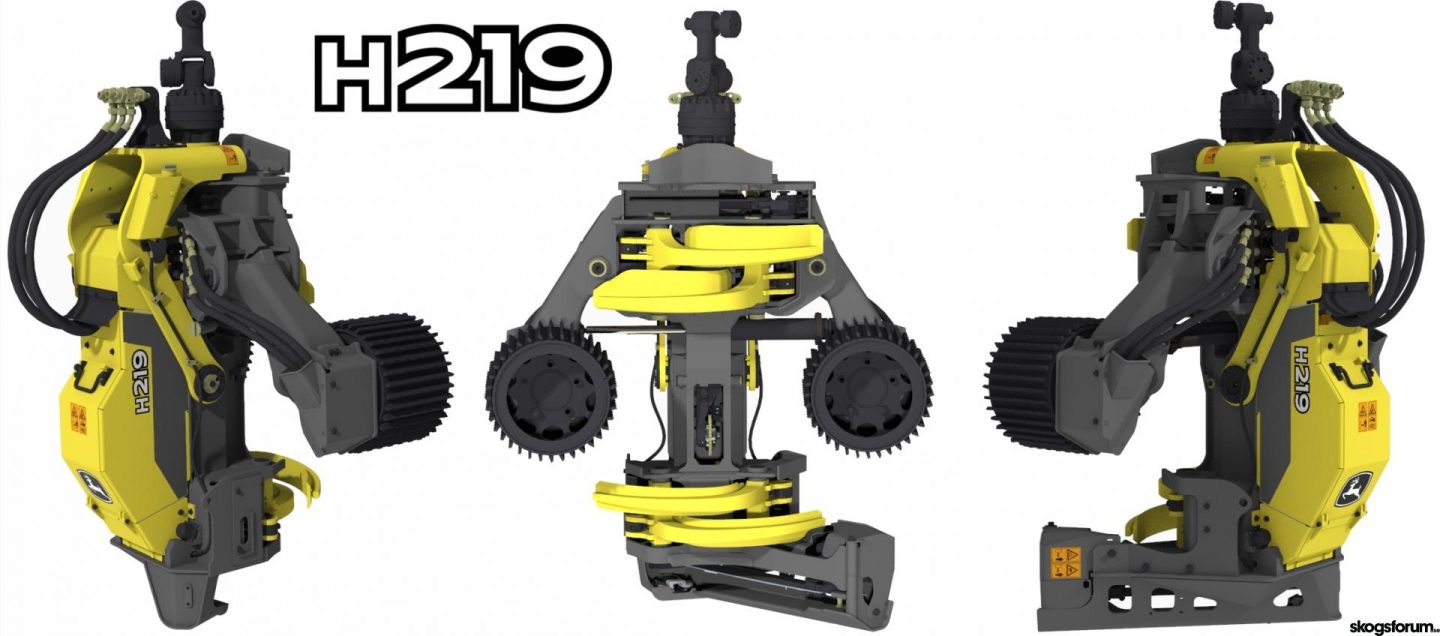 H219 is a new harvester head built for big harvesters and tracked carriers for harvesting large trees. The two-wheel-drive H219 has two-gear feed motors. The feed force and speed are optimized according to the tree size. Grip of the felled trunk is tight, delimbing is efficient and the handling of crooked trees is fluent. New improved top saw is available as an option.
Max. feeding diameter 750 mm
Max. feed speed 4.5 – 6.0 m/s
Weight without rotator and link 1930 kg
Saw unit SuperCut 100S
H219 performs also very well in big eucalyptus debarking applications, with debarking equipment. Debarking quality and productivity are excellent.
Length measuring is very accurate due to new measuring device with new length measuring arm. Less time is needed to reset length measuring in processor application due to automatic length measuring reset with optional laser sensor (find end). New length measuring arm increases durability, measuring accuracy and serviceability. A new optional measuring wheel for thick bark applications is available. Optional hardwood feed rollers improve feeding grip in hardwood and maritime pine applications. Guarding around the length measuring arm has been improved, as well as in upper part of the frame, to better protect hoses and cylinders.
For easier maintenance, the new valve cover is designed to open and close easily giving quick access to main valve. The feed motor hose connectors have been placed outside of the valve cover. Feed motor hosing and hose guards have been improved.
The SuperCut 100S saw unit has a new chain tensioning unit with automatic chain tensioning and mechanic locking of the saw bar which helps keep the saw chain on. It also enables using saw bars with wide tail. Altogether these features help keep the saw chain on, and improved saw chain release makes the chain change easier for the operator.
---
Print this page