Industry News Markets
Madison's: September US housing starts and October softwood lumber prices
November 10, 2020 By Madison's Lumber Reporter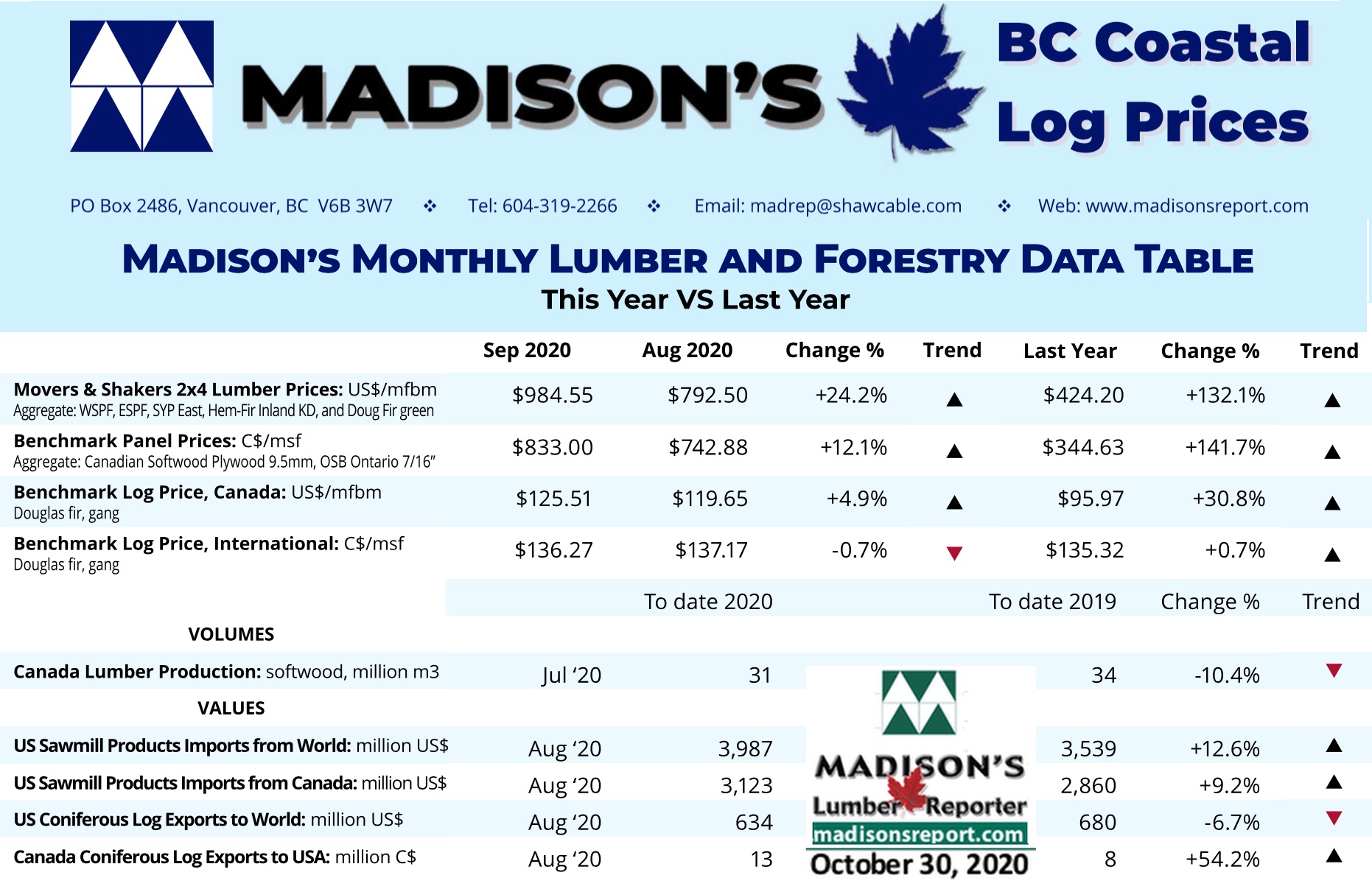 After dropping a little bit in August due to a plummet in multi-family home building, privately-owned U.S. housing starts in September were at a seasonally adjusted annual rate of 1,415,000, the U.S. Commerce Department said Tuesday. This is +2% above the revised August rate of 1,388,000 and is and astonishing +8.1% above the September 2019 rate of 1,274,000.
The U.S. purchases approximately 65 per cent of Canada's dimension lumber production mostly for home construction framing, while Canadian buyers account for about 10 per cent, and those in Japan take six per cent.
Single-family housing starts in August were at a rate of 1,108,000; this is +8.5% above the revised August figure of 1,021,000. Single family starts were up an amazing +18.2% year-over-year. Single-family building permits increased almost +20% compared to September 2019, also a huge jump, to a rate of 1,119,000 units.
For the week ending Oct. 30, 2020 the price of benchmark softwood lumber commodity item Western S-P-F KD 2×4 #2&Btr corrected down, by -$40, or -6%, to U.S. $660 mfbm. This week's price is -$300, or -31%, less than it was one month ago. Closing the massive gap of earlier this year, compared to one year ago, this price is up +$264, or +67%.
---
Print this page