New Gear Harvesting New Gear
Malwa releases new compact thinning harvester on 8 wheels
July 5, 2022 By Malwa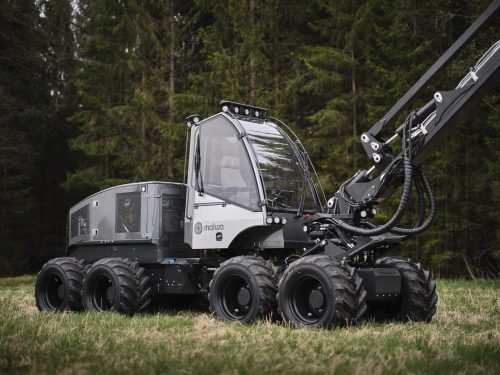 With the introduction of the new 980, a thinning harvester capable of handling larger trees, operators from bigger machines finally have a machine they can feel at home in straight away, and where they can experience versatility and care of ground at a whole new level.
Malwa has enjoyed truly exceptional development since the launch of the 560 range in 2013/14. The journey from challenger to market leader in Sweden took just five years, and interest from a variety of countries has increased so strongly that more than one out of two produced machines is now sold on export markets.
Stands in other countries often differ from those in the Nordic region, distinguished by, for instance, faster growth, coarser average trunk size, more tree species, and a higher proportion of hardwood. Conversations with overseas customers therefore often include requests for a slightly bigger machine than the Malwa 560 range. Malwa also serves customers in what is known as the "plantation forestry" sector, where growth is extremely rapid.
On the domestic market both forestry companies and contractors have had requests for larger Malwa machines with more powerful engines – partly to allow operation in coarser stands, and partly to facilitate handling of storm-felled and damaged forest.
Learn more: www.malwaforest.com/notices/133-malwa-980-a-new-era-in-the-forest.
---
Print this page