News
New dates announced for OptiSaw East and West
April 7, 2020 By Ellen Cools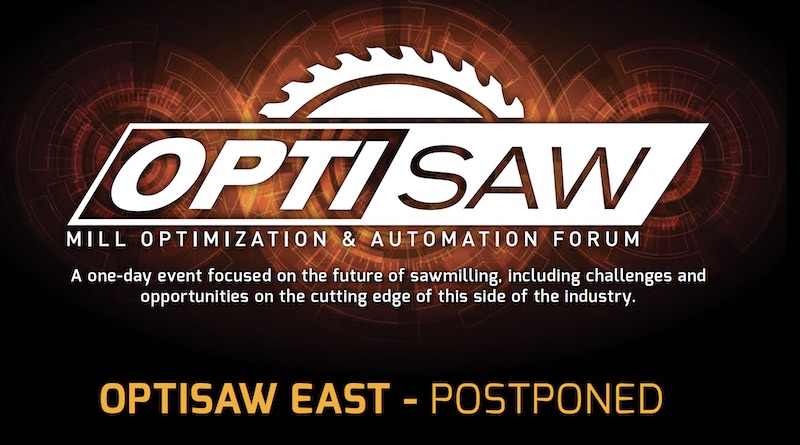 Canadian Forest Industries and its sister publication Opérations forestières are happy to announce new dates for our OptiSaw East and OptiSaw West events, which have been postponed as a result of the ongoing COVID-19 pandemic.
OptiSaw East, originally set to take place on April 22 in Quebec City, will now take place on Nov. 3, 2020, at the same location – the Hôtel le Concorde et Groupe Restos Plasirs.
The agenda for OptiSaw East currently remains the same. All presentations will be presented with simultaneous French and English translation.
Meanwhile, OptiSaw West, originally scheduled for June 4 in Kelowna, B.C., will now take place on April 15, 2021, at the Four Points Sheraton Kelowna Airport.
We look forward to sharing the latest insights on the future of sawmilling at these events! More information can be found at www.optisaw.com. If you have any questions or concerns, please email CFI editor Ellen Cools at ecools@annexbusinessmedia.com
---
Print this page