Sept. 16, 2016 - Did you miss out on the inaugural OptiSaw Mill Optimization & Automation Forum last year? Well, have no fear. OptiSaw is back in Montreal on November 4!

September 16, 2016 By Andrew Snook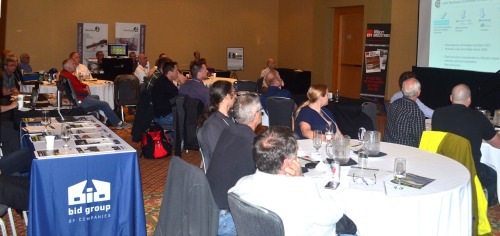 OptiSaw is a one-day workshop focused on the future of optimization and automation in sawmilling, including challenges and opportunities on the cutting edge of this side of the industry. It will offer a time-effective and affordable learning and networking opportunity for those driving the future of sawmilling in your operation.
The forum is for sawmill management and owners, process engineers, continual improvement managers, optimization staff, researchers and design consultants.
The day's sessions will feature:

Data-driven sawmilling in action!
A look at how a sawmill in Eastern Canada is optimizing its operations by maximizing the use of the data it collects from the manufacturing floor.
Optimizing your fibre supply
A presentation focusing on an Eastern Canadian sawmill's efforts to maximize the use of its fibre through innovative practices.
PLUS:
A case study on primary breakdown
Optimization's Bleeding Edge: A panel on the latest in vision scanning!
Getting the most from your investments: A sawmill's perspective
Planer grading optimization
Optimizing your drying operations
And more!
Register online at www.optisaw.com!
Platinum sponsors
Comact, USNR
Gold sponsors
HewSaw, JoeScan
Luncheon sponsor
Autolog
---
Print this page