July 10, 2023 By Chris Cloney, DustEx Research
In January 2021, the BC Forest Safety Council and the Manufacturing Advisory Group (MAG) released a Manufacturing Safety Alert about a smouldering fire in a hogging machine. These safety alerts address specific safety issues that could result in a serious or fatal injury if action isn't taken. This article reviews the incidents that inspired this alert, along with the subsequent investigation and safety recommendations from WorkSafeBC.
Smouldering Fire Detected in a Hogging Machine
A hogging machine produces hog fuel, which is a type of wood waste. In this particular instance, which occurred in 2016, a smouldering fire developed in one of these machines. When the workers put it out, a piece of burning wood escaped and left the two conveyor outfeeds. The machine was stopped to deal with burning wood but 10 minutes later, another fire broke out in a pile of hog fuel at the outfeed of another conveyor because not all of the material had been collected.
Despite their best efforts, the workers were unable to capture all of the burning mass. The mill yard was filled with flammable materials, so they were unable to put out this second fire. Another hog fuel conveyor caught fire, spreading to several structures and wood waste products. Fortunately, no one was injured, but the spreading fire in the hogging machine caused quite a bit of damage.
2016 Investigation and Recommendations
According to WorksafeBC investigators, the hog machine was inadequately maintained, resulting in a friction fire. They identified three main contributing factors.
The first was hog fuel accumulation under and on conveyors. This hog fuel, sawdust, and wood were very dry in the summer, making them a strong fuel source, so WorkSafeBC recommended regular cleanup moving forward.
The second contributing factor was inadequate training and fire procedures. WorkSafeBC listed a few things that could have been done:
An employee could have been posted to act as a firewatch during firefighting as well as afterwards to prevent or at least detect the spread of the fire.
Workers needed the basic skills to fight fires, monitor fire spread, and know when to call the fire department to extinguish the fires.
The third and final factor was that there was no way to detect smouldering fires. In this case, the fire had been detected by a passerby. Investigators stated that smoke detectors could have prevented the fire from spreading.
A Second Incident Occurs
In January 2021, the BC Forest Safety Council released a second Manufacturing Safety Alert. The date and location are not given, but according to that alert, smoke was found inside a hogger. Upon removing the access panels, it was discovered that the blockage in the hogger was causing the grinding, friction, heat, build-up, and smouldering combustion. As an employee used a bar to clear the hogger, a large portion of the room was engulfed in flames. Fortunately, no one was hurt.
One of the most insightful pictures in this Manufacturing Safety Alert shows five workers in the hogger room. They are assembled around the hogger, trying to get it cleared. The top picture shows a flame, which is probably the start of the deflagration. A second picture shows a fireball occupying around 15 per cent or 20 per cent of the room.
The machine is surrounded by fugitive dust, mostly around its base. They don't go into much detail about what happened except to say there was a deflagration. While clearing the hogger with the bar, the employees may have kicked out the smouldering mass in the vicinity of combustible dust. When the combustible dust was dispersed in the air, there could have been a large flash fire.
Fortunately, there were no injuries. Although the fugitive dust wasn't enough to cause a pressure rise in the room and destroy equipment, this open-air deflagration directly near the workers was a very dangerous near-miss. It serves as a reminder to be careful when dealing with smouldering masses close to combustible dust.
Recommendations for the Future
In the second alert, the BC Forest Safety Council recommends that when clearing equipment during a potential fire situation, one should always:
Inspect the area for combustible dust before moving the equipment.
Ensure the hogger areas are regularly checked for combustible dust to minimize accumulations.
Review the emergency procedures to ensure they have clear instructions on how to deal with equipment fires.
These measures can control incidents when they do occur, minimize their damage, and save lives.
Sign up at bcforestsafe.org to stay up to date with BC Forest Safety and MAG Group Manufacturing Safety Alerts.
This article originally appeared here and is republished with permission. The article is based on a podcast episode recorded by Dr. Chris Cloney, managing director and lead researcher at DustEx Research Ltd., and was originally released August 9, 2022 on the Dust Safety Science Podcast.
---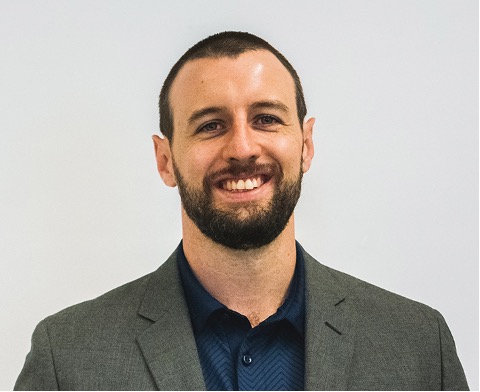 Chris Cloney, PEng., is the managing director and lead researcher for DustEx Research Ltd, a company with a world-wide focus on increasing awareness of combustible dust hazards and reducing personal and financial loss from fire and explosion incidents. 
---
This article is part of Dust Safety Week 2023. To read more articles on dust safety, click here.
---
Print this page