Industry News News Forestry Management
SFI announces new partnership to develop urban and community forest standard
April 1, 2021 By SFI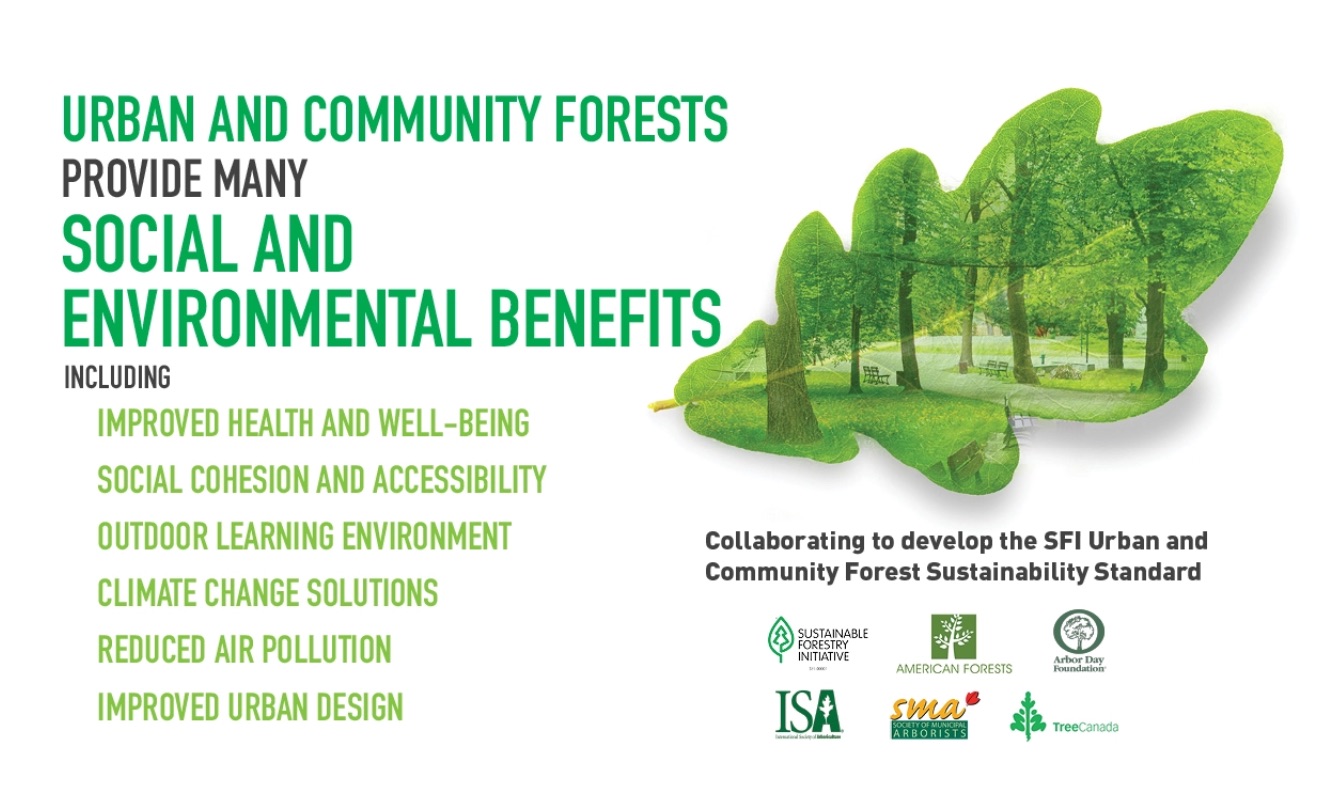 The Sustainable Forestry Initiative Inc. (SFI) is pleased to announce the launch of a partnership to develop a new SFI Urban and Community Forest Sustainability Standard for application in North America and potentially globally. SFI will collaborate with five urban forestry leaders: American Forests, Arbor Day Foundation, the International Society of Arboriculture, the Society of Municipal Arborists, and Tree Canada.
"The SFI network is looking forward to collaborating with our urban forestry partners to promote the establishment of sustainable urban and community forests that meet local needs, while meaningfully contributing to national, bi-national, and global initiatives such as the 2 Billion Tree initiative in Canada or through regional and global initiatives such as the World Economic Forum's 1t.org," says Kathy Abusow, SFI's president and CEO. "Together, with these leaders, I'm confident SFI will positively contribute to urban forestry initiatives across North America and globally."
Urban and community forestry involves both planning and management of the urban forest because the right tree, planted in the right place, in the right way, promotes the many benefits trees provide for people, wildlife, and climate. Community trees and forests provide many social and environmental benefits including, improved health and well-being, social cohesion and accessibility, outdoor learning environments, climate change solutions, reduced air pollution, and improved urban design.
SFI's commitment to developing an urban and community forestry standard goes beyond the launch of this new partnership, it is also embodied in the decision to create a new staff position: director of urban and community forestry. Paul Johnson assumed this new role on March 15. Johnson brings over 20 years of urban and community forestry experience and deep connections to an international network of partners to his new role. As Johnson always says, "Trees are key to healthier, happier, safer communities."
SFI, along with our partners, will set up a task group composed of leading experts to develop the new SFI Urban and Community Forest Sustainability Standard. The partnership and task group will explore opportunities to seek remedies for the climate crisis and other serious challenges that urban forests are ideally positioned to help address, including access to public spaces, social cohesion and more. Please reach out to Paul Johnson, director of urban and community forestry, if you are interested in serving on the task group.
---
Print this page