Nov. 14, 2018 – For six years now, Canadian Forest Industries has showcased the achievements and potential of young forestry leaders in our Top 10 Under 40. In order to individually acknowledge and highlight the contributions of each winner, CFI will feature one of 2018's winners every week for the next 10 weeks.

November 14, 2018 By Canadian Forest Industries Staff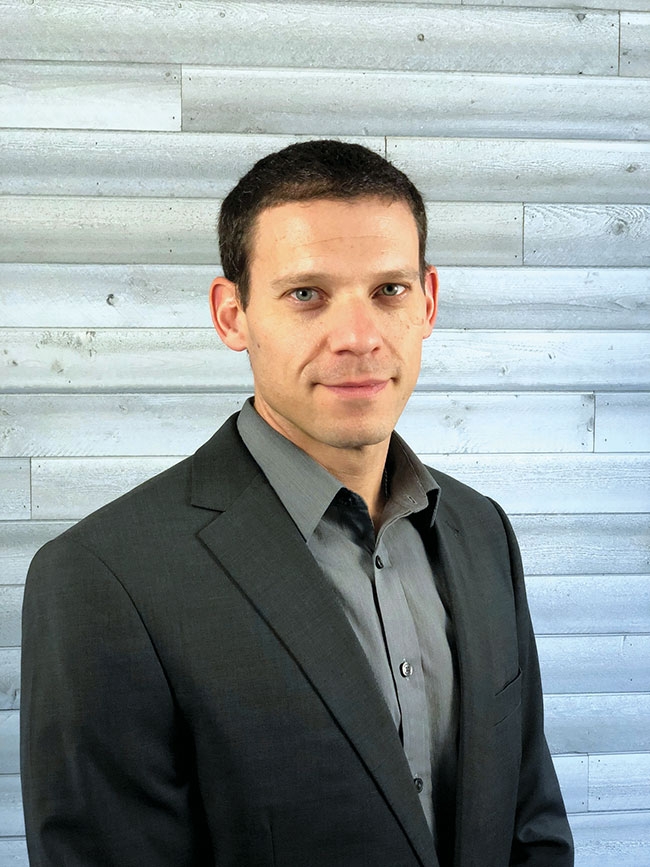 This week, we introduce our readers to Kris Hayman, president, C&C Resources Inc., in Quesnel, B.C.
Kris was born into an entrepreneurial family that owned and operated a sawmill and value-added wood products business, C&C Wood Products Ltd., in Quesnel, B.C. He started working there as a young teen in clean up and production while attending school.
After completing a business degree at the University of Victoria where he graduated on the Dean's List, Kris, 39, started a successful Italian restaurant followed by a successful log hauling company called Westside Log Hauling Ltd., with a fleet of six trucks.
In 2004, Kris eventually moved out of the restaurant business into the position of vice-president of sales for C&C where he was instrumental in securing long-term supply contracts with large retailers. During this time, Kris continued to operate the trucking business and also develop a deeper understanding of the manufacturing side of the family wood products business including company-owned West Side Logging Ltd.
In early 2007 Kris's uncle Joe Cerasa, president and co-founder of C&C, died suddenly and unexpectedly, leaving C&C with an uncertain future. Kris and his family were forced to quickly reorganize the business ownership and leadership roles. Over the next few years, Kris worked diligently to assert himself as a knowledgeable and capable leader.
"One of Kris' most admirable traits is his ability to follow through on commitments and achieve both short- and long-term goals," says C&C Resources CEO Ted Dergousoff. "He takes personal responsibility for important projects and sees them through to completion, marshalling the required resources in an effective manner."
When Kris was a teenager, C&C was a single value-added mill operation with fewer than 100 employees. Today, Kris leads an operation that has grown continuously into three mills across three provinces with more than 450 employees.
"Kris is ambitious, entrepreneurial and well-respected in the community and as a leader at C&C," says C&C COO Ron Dunn. "Kris conducts himself in a professional manner in all of his activities; more so than anyone I have ever known in my career."
"In an industry that can sometimes be plagued by a history of doing something because it is the way it has always been done, Kris has not fallen victim to this… Kris is analytical, definitive and fearless," says colleague Mark Mensing.
Outside of work, Kris spends times with his wife, six-year-old son and five-year-old daughter. On Wednesday mornings during winter, Kris can be found on the ice leading the rush playing in the Quesnel Forestry Hockey League.
Up next: we showcase the achievements of winner Kate Lindsay.
---
Print this page