Industry News News
Tigercat gets new president, Iarocci joins board of directors
Oct. 10, 2017 - Tigercat has announced that Tony Iarocci will be stepping away from his position as president effective Oct. 16, 2017.

October 10, 2017 By Tigercat
Tony has held the position of president since Tigercat's inception in 1992, steering the company through rapid growth both in terms of product development and geographic market expansion amidst an often fierce competitive landscape, major economic downturns and other challenging externalities.
"I have immensely enjoyed my work at Tigercat — the initial research of potential business opportunities that was necessary to warrant the formulation of a new company, recruiting start-up staff, product development and all the sales, marketing and customer service functions that went along with my role," says Tony. "I wish to convey my deep appreciation to Ken MacDonald for having provided me this once-in-a-lifetime opportunity. I also want to thank everyone at Tigercat and all the Tigercat stakeholders for their much appreciated assistance, dedication and cooperation."
Tony will be passing his day to day responsibilities over to Grant Somerville. Grant got his start in the forestry industry in 1978 as a harvester operator. He is a long serving executive at Tigercat who worked with Tony at Koehring Waterous in the early eighties on several development projects, including the design of the company's first purpose-built track feller buncher. An integral part of Tigercat, Grant has led many important design initiatives since joining the team in 1992 and has held several positions with increasing degrees of responsibility, including product manager for track machines, advanced engineering, and most recently vice president, engineering.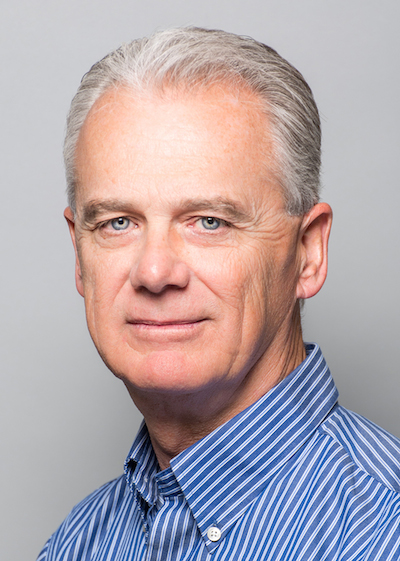 "Opportunities to work with and learn from individuals like Tony and Ken are rare," says Grant. "I feel very fortunate to have been included in the creation and growth of Tigercat over the past 25 years, and to now assume more leadership responsibility. 2017 marks my 40th year working within forestry and machinery manufacturing. I see a promising future for our industry and look forward to continuing Tigercat's role as a leader in innovation."
CEO Ken MacDonald answers the burning question of what comes next for Tony. "Tony remains in great health and he has agreed not only to join the board of directors but to continue to contribute to the company's growth, focusing on the recruitment and development of design talent and working with fellow team members and suppliers on both product and component improvement." Tony will also consult on special projects and new product development.
---
Print this page