Industry News News
Top 10 Canadian Forest Industries stories of 2018
December 26, 2018 By Canadian Forest Industries Staff
For the forestry industry, 2018 saw a number of major developments: the U.S.-Mexico-Canada (USMCA) trade agreement was signed, which, for many, signalled a win for Canada's forest industry; the B.C. Contractor's Sustainability Review announced its recommendations; and the Senate Committee on Agriculture and Forestry's report called for further support of the industry's efforts to shrink its carbon footprint.
Speaking of sustainability, 2018 saw a number of strides made in the world of mass timber, as timber becomes an increasingly viable, environmentally-friendly alternative to other building materials.
Other good news included all-time high lumber prices in the first half of the year, particularly in the summer. Thanks to these prices and unexpectedly high demand for lumber in the U.S., many of Canada's major lumber producers posted increased quarterly profits in 2018.
But as with any cyclical industry, prices have fallen again, and, along with high log costs and log supply constraints in B.C., many leading players in the province have temporarily reduced production. Across the country, larger producers continue to buy assets in the U.S. and, for the first time, a Canadian lumber company made a significant purchase in Europe.
The industry also continued to experience a skilled labour shortage, as noted in one of our most popular articles below, and wildfires impacted operations across B.C. for the second year in a row.
Unfortunately, those are not the only challenges facing the sector as we head into 2019. CFI's 2018 Contractor Survey highlights a growing concern about profitability and succession planning, among other issues.
---
Here's a look at the top 10 CFI stories of 2018:
---
10) Driving success: Kamloops log hauler keeps employees top of mind
"Being in the trucking business ourselves, we know that most shops spend very little time considering the comfort of the professional drivers who are waiting for a repair to be made. We wanted to be different…" Greg Munden, owner of Munden Ventures tells CFI editor Maria Church.
---
9) The evolution of steep slope harvesting in Canada
In 2008, the harvest profile changed and the economy tightened, resulting in less steep slope harvesting. But as the economy improved, loggers looked up the hill at the reservoir of wood and wondered how they would log steep terrain safely and cost effectively. In 2014, FPInnovations launched the Steep Slope Initiative in response.
---
8) Integrated op: Vanderhoof mill produces lumber, pellets and energy on one site
Touring Nechako Lumber is an all day affair, as CFI editor Maria Church discovered. The 8.9 million square-foot site in Vanderhoof, B.C., is home to a small-log sawmill, planer mill, pellet plant and energy system, all of which are seamlessly integrated to handle 100 per cent of the roughly 900,000 tonnes (800 cubic metres) of logs that enter Nechako's gates each year.
---
7) Coastal innovation: veneer facility thinks outside the box
On the picturesque shores of Vancouver Island, in the city limits of Nanaimo, B.C., a veneer and roundwood facility has been efficiently turning 100 per cent Douglas fir into quality veneer sheets since 1988. A philosophy of consistent improvement and innovation has made Coastland one of the largest dedicated veneer facilities in North America. Editor Maria Church shares the details.
---
6) Opinion: Death of a saw salesman?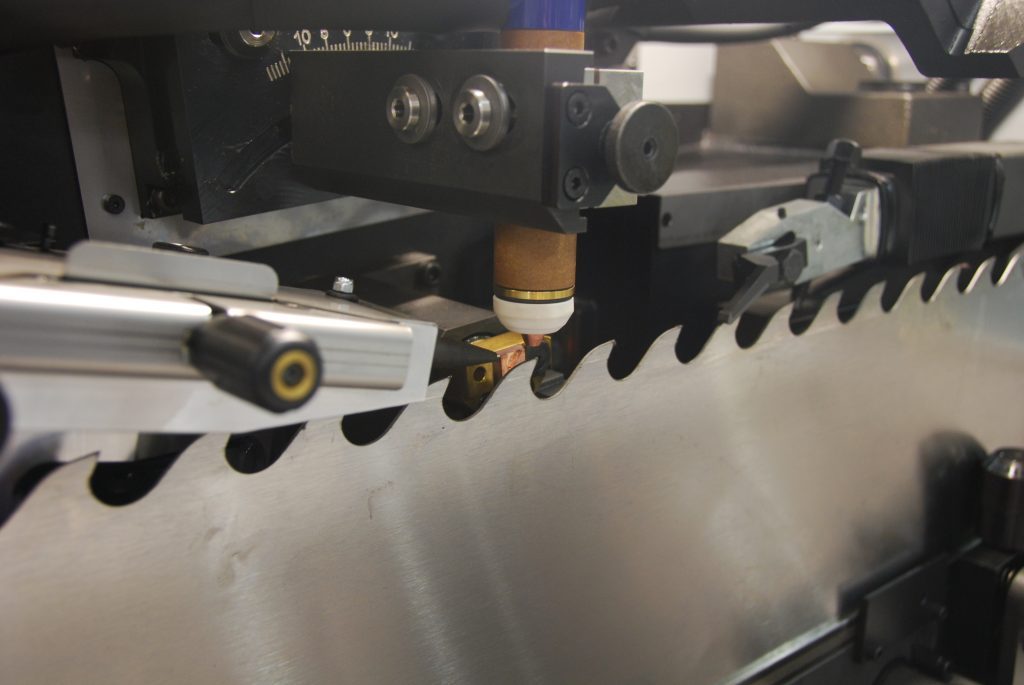 For as long as filers have been hammering saws, the manufacturers have sent smiling representatives out into the wild seeking the fertile ground of working filing rooms to sew their seeds of promise. But today, there is a real fear amongst sawfilers that perhaps the era of one-on-one interaction with a direct representative from the supplier could come to an end, writes Trevor Shpeley, a former executive of the BC Saw Filers Association.
---
5) Diving in head first: Lavern Heideman & Sons invests $17M to boost production
"It was either just run the other equipment into the ground and walk away, or dive in head first," says Kris Heideman, vice-president of Eganville, Ont.-based Lavern Heideman & Sons Lumber, about the company's recent $17 million upgrade. CFI's associate editor Ellen Cools got a peek at the upgraded sawmill, including a new large-log line, dry kilns and space for a new planer mill.
---
4) Charting industry trends: an overview of CFI's 2018 Contractor Survey results
Two years ago, CFI shared results from an inaugural contractor survey. This year, we followed up with a second survey, which generated over 275 replies to a detailed list of questions. By comparing results from both surveys, it's clear Canada's contractors have roadblocks ahead of them if they are to have healthy, profitable futures in the industry.
---
3) Addressing the forest industry labour shortfall


Retirement-related turnover is the key factor supporting projected job vacancies over the next decade and is expected to reach 60 per cent in forestry and logging occupations in B.C. This issue is compounded by the fact that fewer young people are joining the forest industry, writes David Elstone, executive director of the Truck Loggers Association.
---
2) Logger business: program helps contractors improve business side of operations
Like many successful loggers, Liz Bernier and Joel St. Onge had the operations side of their business nailed down. They had the growth curve to prove it. Yet as they grew, they outgrew some of their business practices. That's where the Business Skills program from FPInnovations entered the picture. Tamar Atik tells their story.
---
1) Introducing CFI's sixth annual Top 10 Under 40
Enabling the next generation to succeed is the only way to preserve the future of any industry. CFI proudly introduced our sixth consecutive annual Top 10 forestry leaders under 40 years old.
---
Print this page