New Gear Equipment Sawmilling
USNR expands portfolio to include complete log merchandising line
April 5, 2022 By USNR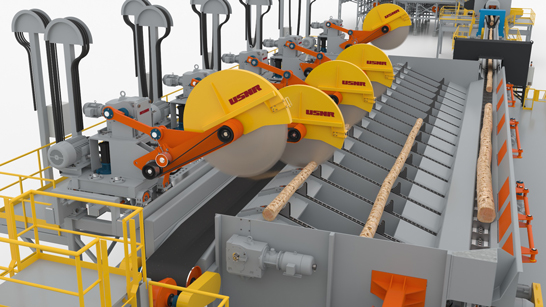 After many years of offering the vast majority of log merchandising equipment and technology, USNR is now offering wood processors complete merchandising lines. Available in lineal, transverse, and U-shaped configurations to match your mill's layout and requirements, these are fully integrated lines to maximize the value and volume recovery from each piece.
USNR offers the largest log handling product portfolio of any supplier in order to fulfill the custom needs and designs of log handling applications. For decades USNR has been integrating mechanical designs from a wide range of vendors, with its own proven optimization and controls. Building on existing product designs, the company is filling out the merchandising line with its own world-class designs and next-generation software systems.
Learn more at www.usnr.com.
---
Print this page