Bronze
---
Woodtone is a high-quality producer of a broad line of pre-finished building products for multi-family, commercial and custom home projects. With industry-leading warranties of up to 30 years and stringent quality standards on every product, our partners count on us to provide an exceptional product. We're a dependable supplier with notable distribution channels across North America.
Woodtone's vision is to grow and develop our people and systems to ever increase the value we are delivering. We strive to design, manufacture and market the finest building products in home interiors and exteriors.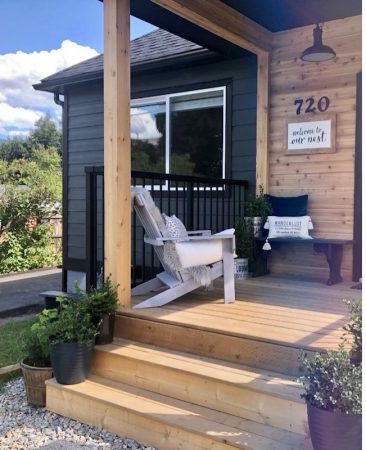 The 'Woodtone Way' defines our direction for environmental sustainability, combining our people, our community and our environment into a common thread that is woven throughout everything we do. Throughout the company, there's a strong commitment to building a sustainable future while carrying on the proud family business and legacy that was started many years ago. It's a legacy of excellence and innovation that respects the past yet inspires the future. It's a story about family and community. It's about building homes that aren't just beautiful, but also built to last!
We are passionate about helping to shape the perception of wood as a sustainable resource and educating consumers on the properties of wood building materials and the important role they play in the building materials industry. #WoodIsGood!
For more information visit our website at: woodtone.com/
Presented by