Virtual Event
Femmes en foresterie 2023
March 7, 2023 at 11:00am EST
Les femmes ne représentaient que 17 pour cent de la main-d'œuvre forestière en 2016, mais la représentation augmente progressivement à mesure que les principaux acteurs de l'industrie mènent le changement en matière d'équité entre les sexes. Inspirées par leurs efforts continus pour éliminer les obstacles qui empêchent ou découragent les femmes et les personnes sous-représentées d'entrer et de progresser dans l'industrie, Les Industries forestières canadiennes, Pâtes et Papiers Canada, Canadian Biomass et Opérations Forestières et de Scierie organisent une fois de plus une journée de discussion numérique sur le genre et la diversité dans le secteur forestier.
Joignez-vous à nous le 7 mars 2023, alors que nous nous attendons à accueillir à nouveau des centaines d'acteurs du changement forestier qui recherchent de l'inspiration et des conseils pour favoriser l'inclusion dans notre industrie et récolter toute l'innovation qui en découle.
Mettant en vedette certaines des plus grandes influenceuses du secteur canadien des produits forestiers ainsi que des femmes qui ont fait œuvre de pionnier dans leur carrière, le Sommet virtuel femmes en foresterie offre une discussion en direct, des présentations et des séances sur demande où les conférenciers exploreront l'importance de favoriser une main-d'œuvre diversifiée et inclusive, partageront des conseils de carrière et des expériences de vie réelles, recommander des mesures que les entreprises peuvent prendre pour recruter des employées et les faire progresser vers des postes de direction, et bien plus encore.
Le sommet de cette année avec être vraiment national, avec des conférenciers de partout au Canada et l'interprétation simultanée français-anglais disponible pour toutes les présentations**.
Ordre du jour
Nous sommes en train de finaliser les conférenciers pour cet événement, qui est encore sujet à changement. Si vous avez une proposition pour un conférencier, envoyez un courriel Maria Church à l'adresse MChurch@annexbusinessmedia.com.
Presented by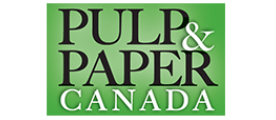 Frequently Asked Questions About Femmes en foresterie 2023
When & Where?
Femmes en foresterie 2023 will take place virtually via GoToWebinar on March 7, 2023 at 11:00am EST.

There will be a 15 minute break between live sessions.
Why Virtual?
The safety and wellbeing of our employees, customers, and community is our number one priority. By making this event an online experience, it eliminates the need for attendees and sponsors to travel in-person, while enabling them to still benefit from the event content.
What's Included?
Your registration provides you with access to watch the virtual keynote, all live sessions, and on-demand recorded content and product demonstrations.
How do I access?
We will email you an access link to the virtual event the morning of March 7, 2023.
If you don't see an access link in your email inbox, please check your junk folder. If you are still unable to locate the email, contact
Tara Jacobs
.