Industry News News
Winners announced for $2M Mass Timber Competition: Building to Net-Zero Carbon
June 27, 2022 By Softwood Lumber Board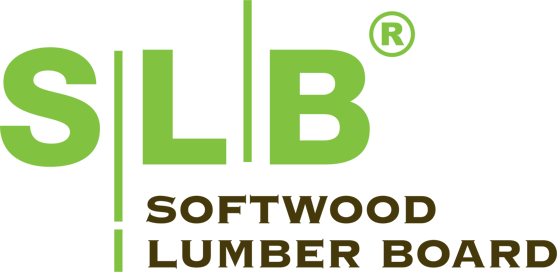 Six winners of the Softwood Lumber Board (SLB) and USDA Forest Service (USDA) 2022 Mass Timber Competition: Building to Net-Zero Carbon were announced today. The winning projects demonstrate mass timber's innovative applications in architectural design, and highlight its significant role in reducing the carbon footprint of the built environment.
"One aspect of managing healthy, resilient forests is sustainable harvesting. Our overstocked forests are vulnerable to a number of issues, namely wildfires. As wildfires become more prevalent across the United States, mass timber supports not just forest health but low carbon buildings – both vital tools in mitigating the impacts of climate change," said John Crockett, USDA Forest Service Associate Deputy Chief of State and Private Forestry.
"The SLB is gratified to see the breadth of concepts and building typologies entered in the competition. With nearly 60 submissions, we saw excellent examples of the innovative designs mass timber makes possible," said SLB Chief Marketing Officer Ryan Flom. "These six winning designs will serve to advance not just our body of knowledge for mass timber construction, they will inform the growing shift towards building for occupancy well-being, resilience and a minimal carbon footprint."
The $2 million Building to Net-Zero Carbon winning proposals include:
Project: Vancouver Ambulatory Care Center. Building Type: Medical Center. Project Team: ZGF Architects, Timberlab, Swinerton, and PCS Structural Solutions.
Project: Return to Form. Building Type: High Rise Multifamily w/ Affordable Housing Units. Project Team: Katz Development, Timberlab, KL&A Engineers and Builders, and Tres Birds Workshop.
Project: Evergreen Charter School. Building Type: School. Project Team: Martin Hopp Architect, Consigli, and Odeh Engineers.
Project: Alaskan Copper & Brass. Building Type: Warehouse. Project Team: Atelier Jones, Foushee, Timberlab, and DCI Engineers.
Project: INTRO Cleveland Phase 2. Building Type: High Rise Multifamily. Project Team: Harbor Bay Real Estate Advisors, Hartshorne Plunkard Architecture, and Forefront Structural Engineers.
Project: Killingsworth. Building Type: Community-centric Office Space. Project Team: Adre, LEVER Architecture, and Holmes Structural Engineers.
WoodWorks, a non-profit staffed with structural engineers, architects, and construction experts, managed all aspects of the competition including project evaluation by an independent judging committee. Expert judges representing architecture, engineering, construction, real estate development, forestry, and sustainability selected the winners. They included Joe Allbright, Senior Director, Corporate Real Estate, Walmart; Ted Black, Chief Deputy Utah State Fire Marshal, Utah State; Kathryn Fernholz, President/CEO, Dovetail Partners; Julia Gisewite, Chief Sustainability Officer, Turner Construction Company; Tim Gokhman, Managing Director, New Land Enterprises; Jordan Komp, P.E., S.E., Vice President and MKE Office Director, Thornton Tomasetti; Anne Schopf, FAIA, Partner, Mahlum; Wil V. Srubar III, Ph.D., Associate Professor, University of Colorado Boulder; and Joe Vaughn, Key Account Manager, Natural Capital Exchange, NCX.
Winning proposals exemplified capabilities to design and construct mass timber buildings in the U.S. that are repeatable and scalable. Lessons learned from the competition projects will be shared with the broader design and construction community to help support future projects, including cost analyses, life cycle assessments, and other research results. The timber sourced for each project demonstrated sustainable forest management that contributes to forest and watershed health. Preference was provided for projects that committed to using domestically harvested and manufactured mass timber.
Competition winners will provide quarterly updates to inform stakeholders of their progress, and payouts of competition funds will correspond to reported progress.
Learn more: SLB.
---
Print this page