January 6, 2021 By COFI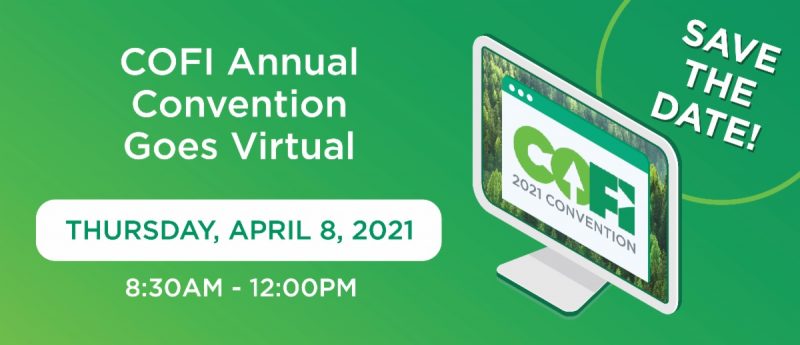 We are excited to announce that the BC Council of Forest Industries' Annual Convention is going virtual for 2021!
The COFI Convention is one of the largest gatherings of the forest sector in Western Canada. Each year, the Convention brings together industry executives, managers, suppliers, business and professional services with government, community and First Nations leaders to discuss key challenges and opportunities for the forest sector in British Columbia and Canada.
The upcoming virtual convention will continue to offer compelling speakers on the most important issues and opportunities in forestry today.
Please save the date – Thursday, April 8, 2021 – for the 2021 COFI Virtual Convention. Stay tuned for updates in the coming weeks. We look forward to connecting with you.
Registration will open in January 2021.
---
Print this page