Almost 50 attendees took in a one-day seminar at the FP Innovations Vancouver facility in early March where they heard presenters talk about everything from market trends and upcoming opportunities to software solutions and tax incentive programs. The seminar, called "Facing Change in the Wood Manufacturing Industry," was an opportunity for wood products manufacturers to pick up ideas and tips on how to maximize potential during the current turbulent economic times. Some of the concepts presented at the seminar are also applicable to the log supply side of the business.
November 15, 2011 By Bill Tice
Roland Baumeister of FP Innovations provided the opening remarks, followed by an informative and forward-looking presentation by Dave Fell, a market advisor with the organization. In his remarks, Fell discussed a US National Association of Home Builders (NAHB) 2006 survey that depicted what the landscape would look like in 10 years. One of the biggest findings was that home sizes would likely decrease by an average of 200 square feet, but with that reduction would come an opportunity for better and more prominent finishing.
"We are seeing the elimination of the living room and a move to more of a great room, which gives the illusion of more space," explains Fell. "Visually, that means we will have a more open concept and you will see more of the cabinets, so the finishing needs to be better. You will see more built in cabinets that need to be of furniture quality and character and you are going to see an increase in the number of bathrooms in a house, which will also create demand for cabinets."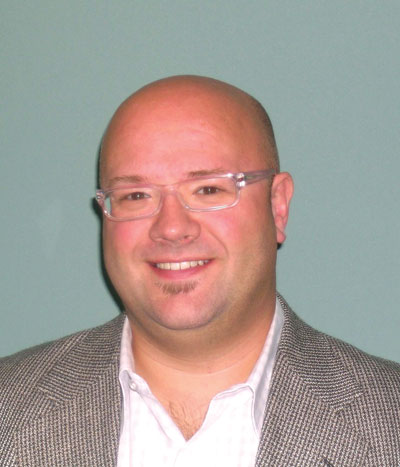 Fell says the demand for wood products won't be limited to the cabinet shop. "We are also going to see 9 and 10 ft. ceilings becoming the standard and 12 ft. ceilings in premium homes, so that is going to create a need for adjustments in the primary mills that are currently geared towards 8 ft. studs." In addition, he says this trend will have an impact on doors and windows, with consumers favouring higher priced products manufactured from wood that are sized in proportion to the higher walls.
When asked if higher quality wood products used in finishing would provide a trickle down effect that might represent premiums to the logging and log supply side of the business for high quality logs, Fell noted in his opinion, premium grades are already recovered from many logs for high grade visual lumber. He says the biggest impact on the logging side may be around sustainability, and in particular certification. "We are getting more and more enquiries about certified wood, especially from offshore companies looking for logs, cants and lumber," he says. "And, we are seeing movements by LEED towards having the Sustainable Forestry Initiative (SFI) and the Canadian Standards Association (CSA) certification programs recognized in their standards. They already recognize the Forest Stewardship Council (FSC) certification and Green Globes recognizes all three. As for a premium for certified products, sometimes there is one, and sometimes there isn't, but you can be in more markets if you have certified products."
Fell is adamant that there is a market for all types of logs and grades of wood products in both the primary and secondary industries and points to the mountain pine beetle wood and blow down wood as examples. "We have always had blue stain wood in BC, we just have more of it right now, but that stain has become an attribute of the product in some markets." He points to a wood floor manufacturer on Vancouver Island that is capitalizing on the "blue stain" look and he says that same company has created a niche market for storm damaged fir resulting from a major blow down in Vancouver's Stanley Park.
Sustainability was also the main topic of the second speaker, Janice Gardner, who was representing "The Natural Step," a global not-for-profit organization with the mission of promoting real change toward a sustainable world. Gardner, who is an industrial designer and sociologist, told the audience that the wood products industry is starting the sustainability process with an advantage as they are dealing with wood. "There's a lot of buzz about sustainability in your industry," she says. "You deal with wood. Wood is a tree. Trees are photosynthesis. Trees are what create net order for us."

Although most of Gardner's talk related to sustainability in the manufacturing world, following her presentation she commented briefly on sustainability, and in particular certification, in the logging side of the business. "The certification process supports the principles of sustainability and they are created so that you don't have to think about where the wood is coming from," she explains. "It's a way to make it easier for you to be sustainable. If you buy a certified product, you know the certifiers have done the work for you. That has the potential to create value right now for companies that provide certified wood, but eventually, it will become the norm as it has in Europe."
The presenters switched gears late in the morning with Jeffrey Beacom of Business Development Canada (BDC) talking about tax incentives and financial tips, followed by a keynote address by Art Raymond of A.G. Raymond and Co. and afternoon technical sessions on software, new tooling improvements and automation and CNC.
---
Print this page