Virtual Event
Women in Forestry 2023
March 7, 2023 at 11:00am EST
Women represented just 17 per cent of the forestry labour force in 2016 – but representation is gradually increasing as key industry players lead the change on gender equity. Inspired by their ongoing efforts to dismantle the barriers that discourage women and under-represented people from entering and advancing in the industry, Canadian Forest Industries, Pulp & Paper Canada, Canadian Biomass and Opérations Forestières et de Scierie are once again hosting a digital day of discussion around gender and diversity in the forest sector.
Join us March 7, 2023, as we expect to welcome back hundreds of forestry changemakers who are looking for inspiration and advice on fostering inclusion in our industry and reaping all the innovation that comes from it.
This year's summit will again be truly national, with speakers from across Canada and French-English simultaneous interpretation available for all presentations.
Sign up for free today!
Interested in sponsorship opportunities? Contact Josée Crevier at jcrevier@annexbusinessmedia.com. 
Register Now
Schedule
11:00am - 11:10am
Welcome and opening remarks
Speakers:
Maria Church, managing editor, Forestry Group
Jennifer Ellson, editor of Canadian Forest Industries
Sukanya Ray Gosh, editor of Pulp & Paper Canada
Speakers:
Linda Coady, President and CEO, BC Council of Forest Industries
Elizabeth Shirt, President, Globe Series
The Women in Energy Transformation Dialogue Series was a year-long initiative delivered in partnership by the Pembina Institute and GLOBE Series between September 2021 and October 2022. Comprising four virtual and in-person dialogues and supported by research and analysis, the goal of the series was to cast light on how women can participate in and benefit from the move to an inclusive, net-zero energy economy. Linda Coady and Elizabeth Shirt will cover key takeaways from the real stories and experiences that were showcased through the series, and learnings that can help advance the role of women in natural resource sectors.
Speakers:
Kelly Cooper, Founder and President, Centre for Social Intelligence 
Panelists:
Tina Rasmussen, Chief Business Officer, Meadow Lake Tribal Council Industrial Investments
Kyle Broome, Partner, Cabin Resource Management
Adrienne Maskalyk, Vice-President Forestry, GeoVerra
It's time to get your ninja on! Come learn how to quickly shift the workplace culture to be more welcoming to all people. This session will explain what allyship means, provide tips on how to be an effective ally and let you hear directly from executives on what they are doing to make their companies, and the forest sector, a magnet for top talent.
12:30pm - 12:45pm
Break
12:45pm - 1:15pm
Strategies for recruiting a more diverse workforce
Speakers: TBD

1:15pm - 1:45pm
An Indigenous view on inclusion in forestry
Speaker: TBD

1:45pm - 2:00pm
Break
Moderator:
 Haleigh Callison, Lumber Trader – Cedar Specialist, Olympic Industries
Panelists:
TBD
3:00pm - 3:30pm
Q&A session: Ask the boss
Moderator:
Maria Church, Managing Editor, Annex Forestry Group
Speakers:
Molly Hudson, Director of Sustainability, Mosaic Forest Management
Jimmie Hodgson, Senior Manager, Forestry Operations, Mosaic Forest Management
Our audience spoke and we are listening. Last year's summit survey results show many of you want to know how to speak to your bosses about sensitive topics. We've assembled two bosses from Mosaic Forest Management to tackle your burning questions. Send in your questions ahead of time by emailing them to
mchurch@annexbusinessmedia.com
, or fill out the question box on our event registration page.
3:30pm
Closing Remarks
Presented by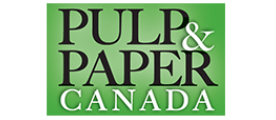 Frequently Asked Questions About Women in Forestry 2023
When & Where?
Women in Forestry 2023 will take place virtually via GoToWebinar on March 7, 2023 at 11:00am EST.

There will be a 15 minute break between live sessions.
Why Virtual?
The safety and wellbeing of our employees, customers, and community is our number one priority. By making this event an online experience, it eliminates the need for attendees and sponsors to travel in-person, while enabling them to still benefit from the event content.
What's Included?
Your registration provides you with access to watch the virtual keynote, all live sessions, and on-demand recorded content and product demonstrations.
How do I access?
We will email you an access link to the virtual event the morning of March 7, 2023.
If you don't see an access link in your email inbox, please check your junk folder. If you are still unable to locate the email, contact
Tara Jacobs
.