Virtual Event
Women in Forestry 2022
March 8, 2022 at 11:00am EST
Women represented just 17 per cent of the forestry labour force in 2016 – but representation is gradually increasing as key industry players lead the change on gender equity. Inspired by their ongoing efforts to dismantle the barriers that prevent or discourage women and under-represented people from entering and advancing in the industry, Canadian Forest Industries, Pulp & Paper Canada, Canadian Biomass and Opérations Forestières et de Scierie are once again hosting a digital day of discussion around gender and diversity in the forest sector.
Join us March 8, 2022, as we expect to welcome back hundreds of forestry changemakers who are looking for inspiration and advice on fostering inclusion in our industry and reaping all the innovation that comes from it.
Featuring some of the biggest influencers in the Canadian forest products sector as well as women who have trailblazed in their careers, the Women in Forestry Virtual Summit offers a live panel discussion, presentations and on-demand sessions where speakers will explore the importance of fostering a diverse and inclusive workforce, share career advice and real-life experiences, recommend actions companies can take to recruit female employees and advance them to leadership positions, and much more.
This year's summit with be truly national, with speakers from across Canada and French-English simultaneous interpretation available for all presentations.
Register Now
Schedule
11:00am - 11:10am
Welcome & Opening Remarks
Speakers:
Ellen Cools, editor of Canadian Forest Industries and Canadian Biomass
Maria Church, managing editor, Forestry Group
Sukanya Ray Gosh, editor of Pulp & Paper Canada
Josée Crevier, National Account Manager
Speaker:
Susan Yurkovich, President and CEO, BC Council of Forest Industries, and President, BC Lumber Trade Council
Susan Yurkovich is a well-known leader in the forest industry. She will be discussing her experience in the sector, including how she got to her current position, advice for other women looking to reach executive positions in forestry and what companies need to implement to encourage more women to advance into and within the executive team. She will also take the time to answer audience's questions and share advice during her presentation.
Speaker:
Mélanie Paul, Co-President, Akua Nature and President, Inukshuk Synergie
Mélanie Paul is a frequent speaker and educator on entrepreneurial development of Indigenous women, Indigenous workforce inclusion in Quebec, and on the creation of partnerships between Indigenous and non-Indigenous. Her presentation will explore the unique perspective First Nations employees and companies bring to the forest industry, and what Indigenous inclusion means for everyone.
12:00pm - 12:15pm
Break
Speakers:
Cynthia Lu, MA, RPF, P.Ag, Forestry Consultant, Perpetual Resource Management
Dana Collins, MFC, FIT, Forestry Consultant and Managing Director, Juniper Collective
Speaker:
Kelly Cooper, Founder and President, Centre for Social Intelligence
Doug Reid, Vice President of the Canadian Institute of Forestry
The Centre for Social Intelligence in partnership with the Canadian Institute of Forestry-Institut du forestier, is leading a sector-wide initiative to further promote an equitable workplace culture in the forest sector. Moving into phase two, the Free to Grow in Forestry initiative is shifting its focus from national to regional, engaging executives in the forest sector and along the supply chain to help create an inclusive workplace culture where everyone feels they belong. 
1:30pm - 1:45pm
Break
Moderator:
Haleigh Callison, Lumber Trader – Cedar Specialist, Olympic Industries
Panelists:


Sara Davies, Ticketed Circular Sawfiler, Spray Lake Sawmills
Geneviève Labrecque, Chief Forester – Quebec, GreenFirst Forest Products
Ashley Sidhu, Log Truck Driver, Malla Trucking
Marie Cyr, General Manager, Domtar Dryden



Speakers:
Caity Klaudt, RFT, Occupational Safety Officer, WorkSafeBC
Carole Savage, RPF, Occupational Safety Officer, WorkSafeBC
Cindy Fife, RPF, Occupational Safety Officer, WorkSafeBC
We are hearing more and more about diversity and inclusion in workplaces across B.C. WorkSafeBC will be presenting information on gender diversity and some lessons learned for improving communication and inclusivity in silviculture workplaces. We know that words matter, and the importance of using correct language to help maintain a respectful workplace and promote equality for all.  
3:15pm
Closing Remarks
Speakers:
Jean-Sébastien Chevrier
Pierre-Olivier Bonin, Ph.D.
The federal government's Budget of 2019 directed Natural Resources Canada to address gender and other representation gaps within the forest sector workforce. In this presentation, Jean-Sébastien and Pierre-Olivier describe how the Canadian Forest Service took an evidence-based approach to the budget directive. Drawing on Statistics Canada's census data, they look at the diversity gaps for woman, newcomers, indigenous people, and visible minorities, and explain the work that was done to understand some reasons behind those gaps. The two speakers then present four measures they have implemented to help address the diversity gap. Finally, they present preliminary results and discuss some of the challenges and lessons learned along the way.
Speaker:
Bettina Ring, chief sustainability and diversity officer, SFI
Bettina Ring, the Sustainable Forestry Initiative (SFI)'s new chief sustainability and diversity officer, discusses the importance of diversity and inclusion in forest management and conservation. Diversity, equity and inclusion initiatives will help build upon the work that has already been done and make sure all voices are heard, and International Women's Day is an opportunity to highlight the work that women have done and will continue to do in this area, Ring says. She also discusses the work that SFI is doing to help fight climate change and ensure forests are managed sustainably.
Product Demos
GreenFirst Forest Products Inc. (TSXV: GFP) – 2022 TSX Venture 50
Presented by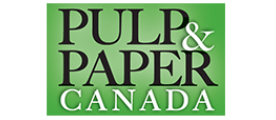 Frequently Asked Questions About Women in Forestry 2022
When & Where?
Women in Forestry 2022 will take place virtually via GoToWebinar on March 8, 2022 at 11:00am EST.

There will be a 15 minute break between live sessions.
Why Virtual?
The safety and wellbeing of our employees, customers, and community is our number one priority. By making this event an online experience, it eliminates the need for attendees and sponsors to travel in-person, while enabling them to still benefit from the event content.
What's Included?
Your registration provides you with access to watch the virtual keynote, all live sessions, and on-demand recorded content and product demonstrations.
How do I access?
We will email you an access link to the virtual event the morning of March 8, 2022.
If you don't see an access link in your email inbox, please check your junk folder. If you are still unable to locate the email, contact
Tara Jacobs
.